Hot Water Heating Scale Thermometer
Care to learn more about our many temperature gauge solutions?
Contact our sales and support team today to discover your perfect temperature gauge solution!
CALL US

1 (877) 683-2200

EMAIL US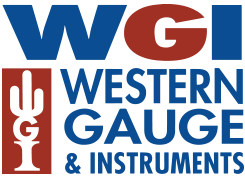 Western Gauge & Instruments (WGI) prides itself on being industry innovators in Hot Water Heating Scale Thermometer. By continually offering and using the latest in technology and measurement solutions, WGI has a long-standing reputation of providing top quality products using the best of materials and workmanship.
All WGI Hot Water Heating Scale Thermometer products are manufactured in an ISO 9001 Certified facility and have appropriate Canadian Registration Numbers (CRN) where applicable.
Hot Water Heating Scale Thermometer
Product Description:
WGI hot water thermometers are typically used in hot water heating systems, boilers and hydronic heating systems, etc. Each thermometer comes standard with a removable brass thermowell for maintaining a sealed system.
Specifications:
Case
• Scale with steel case
Range
• 40°F — 280°F (5°C — 135°C)
Tube
• Glass
Dial Size
• 8″
Accuracy
• ± 1°C/°F
Our WGI Hot Water Heating Scale Thermometer have the following Build of Materials and Product Specifications:
SPECIFICATIONS
Case
Scale with steel case
Range
40°F — 280°F (5°C — 135°C)
Tube
Glass
Dial Size
8″
Accuracy
± 1°C/°F
CROSS REFERENCE CHART
Part Number
Pattern
Temperature Range
HWT8-A
Angled
30° — 250° F/C
HWT8-S
Straight
40° — 280° F/C
All rights reserved. All valves information and its contents hereof are proprietary. Any unauthorized reproduction or disclosure, in whole or in part, is strictly prohibited. All valves materials, images, and data sheets in this catalogue/brochure is for general information and shall not be used for specific performance data and material selection without first consulting with ValvSource Equipment Ltd. ValvSource Equipment Ltd.reserves the right to change the enclosed valves information without notice. ValvSource Equipment Ltd. does not accept any liability or damages arising from the use of any valve information within this website. All trademarks and registered trademarks are owned by their respective companies.
For almost 15 years, ValvSource Equipment has continually committed itself to offer the best Hot Water Heating Scale Thermometer products to meet a wide range of applications and requirements.
As an industry leader, ValvSource Equipment has your perfect Hot Water Heating Scale Thermometer solution. Our success in the valves industry is attributed to our customer-centric team of sales personnel, engineers, and trained staff that are collectively committed to providing quality products at a price you would come to expect.
To find your perfect valve solution, please call ValvSource Equipment today or email us at [email protected].