Care to learn more about our many replacement strainer solutions?
Contact our sales and support team today to discover your perfect replacement strainer solution!
CALL US

1 (877) 683-2200

EMAIL US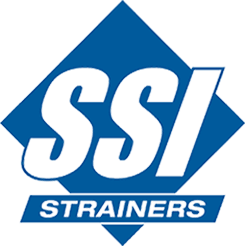 SSI products are engineered and manufactured to provide high-quality valves at competitive prices. SSI has successfully developed a reputation for manufacturing industry leading replacement screens.
As well as replacement screens, SSI also manufactures basket strainers, butterfly valves, triple duty valves, suction diffusers, check valves, foot valves utilizing state-of-the-art, computer controlled, automated machining equipment.
Replacement Screens
Product Description:
SSI manufactures made to order replacement screens that are long-lasting, functional, cost-effective, and are well suited for commercial and industrial use. SSI replacement screens are suitable for a full range of steam, liquid, gas & oil, power, pulp & paper, process equipment, chemical, metal & mining and water & waste applications. SSI has replacement screens for all makes of Y, basket and duplex strainers. The range of materials and size of units is unlimited.
Available Materials:
• Perforated Plate
• Wedge Wire
• Mesh or Mesh/Pert. combination
• Electron Beam Small Hole Perforated Plate
Click the Product Documentation tab to download our Replacement Screens Order Form.
For almost 15 years, ValvSource Equipment has continually committed itself to offer the best replacement screen products to meet a wide range of applications and requirements.
As an industry leader, ValvSource Equipment has your perfect replacement screens solution. Our success in the valves industry is attributed to our customer-centric team of sales personnel, engineers, and trained staff that are collectively committed to providing quality products at a price you would come to expect.
To find your perfect valve solution, please call ValvSource Equipment today or email us at [email protected].