Class 150
|

1-Piece Carbon Steel Ball Valve

|

A

STM A216

|

2″ to 8"

|

Flanged

|

Regular Port
Care to learn more about our many ball valve solutions?
Contact our sales and support team today to discover your perfect ball valve solution!
CALL US

1 (877) 683-2200

EMAIL US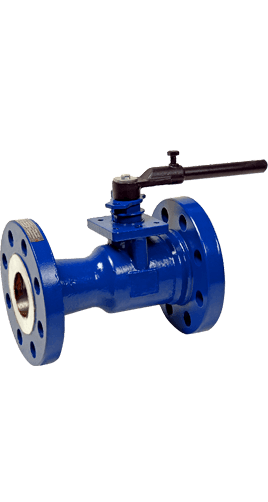 Flow+ products are manufactured with the goal of providing quality valves at competitive prices. With that in mind, Flow+ has successfully built a reputation for manufacturing 1-piece carbon steel ball valves that are considered to be industry-leading when it comes to both design and quality. All Flow+ 1-piece carbon steel ball valves are extensively tested prior to ensure complete conformance to your applicable standards before shipment.
With almost 15 years of manufacturing experience to the oil and gas, mining, process, chemical and general industries, Flow+ has your perfect valve solution.
1-Piece Carbon Steel
Product Description:
Flow+ manufactures 1-piece carbon steel ball valves which are durable, versatile, cost-effective, perform well after many cycles and are perfect for extensive commercial and industrial. Flow+ 1-piece carbon steel ball valves are suitable for a full range of water, gas, steam, petrochemical and general use/utility services and applications.
Features Include:
• Class 150 pressure rated
• Reduced bore, 1 piece uni-body floating ball
• Blow-out proof stem
• Lever operated
• Low temperature carbon steel
• Available in sizes of 2" x 1½" to 8" x 6"
• ISO mounting pad
• Cavity relieving seats, anti-static device
• Regular-Port
Specifications:
• Fire-safe to API-607, latest Ed.
• Face to Face to ASME/ANSI B16.10 Short Pattern
• NACE MR0175
• Pressure Test per API 598
• Designed to ASME/ANSI Class 150-B16.34
• Markings per MSS-SP25
• Design Standard per API 608
End Connection:
• Flanged (FLG)
Our Flow+ 1-Piece Carbon Steel Ball Valves have the following Build of Materials and Product Specifications:
| No. | Part Name | WCB BODY |
| --- | --- | --- |
| 1. | Body | A216 WCB |
| 2. | End | A216 WCB |
| 3. | Seat | R-PFTE |
| 4. | Ball | A182 F316 |
| 5. | Stem | A182 F316 |
| 6. | Stem Gasket | PTFE |
| 7. | Stem Gasket | PTFE |
| 8. | Stem Gasket | PTFE |
| 9. | Stem Bearing | PTFE |
| 10. | Stem Firesafe Gasket I | Flexible Graphite + 316 |
| 11. | Stem Firesafe Gasket II | Flexible Graphite |
| 12. | Packing Bushing Bearing | PTFE |
| 13. | O-Ring | Viton |
| 14. | O-Ring | Viton |
| 15. | Packing Bushing | A276 316 |
| 16. | Belleville Washer | A276 304 |
| 17. | Limit Block | A36 |
| 18. | Axial Retaining Ring | AISI 1566 |
| 19. | Nut | SS |
| 20. | Screw | A193 B7M |