Unidirectional General Purpose Knife Gate Valve
|

150 PSI

|

2″ to 60″

|

K2500
Care to learn more about our many knife gate valve solutions?
Contact our sales and support team today to discover your perfect knife gate valve solution!
CALL US

1 (877) 683-2200

EMAIL US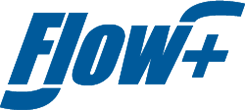 Flow+ products are manufactured with the goal of providing quality valves at competitive prices. With that in mind, Flow+ has successfully built a reputation for manufacturing knife gate valves that are considered to be industry-leading when it comes to both design and quality. All knife gate valves are extensively tested prior to ensure complete conformance to your applicable standards before shipment.
With almost 15 years of manufacturing experience to the oil and gas, mining, process, chemical and general industries, Flow+ has your perfect valve solution.
K2500 Knife Gate Valve
Product Description:
Flow+ manufactures knife gate valves which are durable, versatile, cost-effective, perform well after many cycles and are perfect for extensive commercial and industrial. Flow+ knife gate valves are suitable for a full range of water, gas, steam, petrochemical and general use/utility services and applications.
Design and Construction:
• Sizes available: 2" – 24" stock
• Handwheel operator
• Alternate operators available
• 304 or 316 stainless steel construction
• 304 stainless steel stem and yoke
• Brass grease nipple on 8" and larger
• Reverse flow gate supports on 12" and larger
• Braided Teflon packing
• Metal or Viton seats
• Meets AWWA C520
• Meets TAPPI-TIS 405
• MSS-SP81 dimensions
• ANSI Class 150 flange bolt pattern
Available Options:
• Horseshoe backer ring
• Lockout pin
• Alternate seat materials
• Deflector cone
• V-port insert
• Live loaded packing
• Pressure Bonnet
• Non-rising stem
• Stem extensions
• Actuator mounting plate
(electric, hydraulic, pneumatic)
• Proximity switches (with brackets)
All rights reserved. All valves information and its contents hereof are proprietary. Any unauthorized reproduction or disclosure, in whole or in part, is strictly prohibited. All valves materials, images, and data sheets in this catalogue/brochure is for general information and shall not be used for specific performance data and material selection without first consulting with ValvSource Equipment Ltd. ValvSource Equipment Ltd.reserves the right to change the enclosed valves information without notice. ValvSource Equipment Ltd. does not accept any liability or damages arising from the use of any valve information within this website. All trademarks and registered trademarks are owned by their respective companies.
For almost 15 years, ValvSource Equipment has continually committed itself to offer the best knife gate valve products to meet a wide range of applications and requirements.
As an industry leader, ValvSource Equipment has your perfect knife gate valves solution. Our success in the valves industry is attributed to our customer-centric team of sales personnel, engineers, and trained staff that are collectively committed to providing quality products at a price you would come to expect.
To find your perfect valve solution, please call ValvSource Equipment today or email us at [email protected].